MyVeriPort (Document Verification Solution)
Overview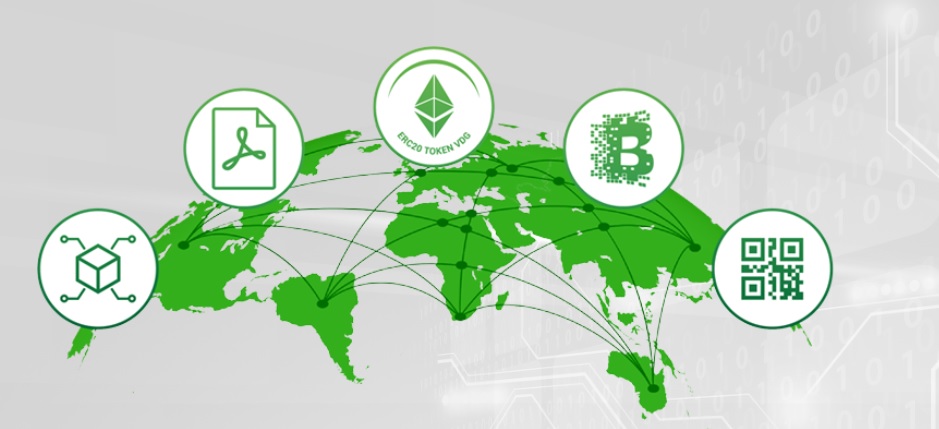 MyVeriPort is Malaysia's own verification portal from SMS and powered with VeriDoc Global Technology from Australia designed to instantly verify the authenticity and integrity of any document.
Aimed at preventing document fraud, MyVeriPort solution is a web application using QR Codes and Blockchain technology to verify a variety of valuable documents and give a 100% guarantee of authenticity. Valuable documents may include Professional Certificates (e.g. University Diplomas and Degrees), Mortgage documents, Contracts, Land titles, Registration Certificates, Wills, Passports, ID Cards, Driving Licenses, in short, any legal document that can be forged and used to misrepresent the document holder or the genuine purpose of the original document.
For a minimum subscription per year or assigned timeframe, any valuable document can be marked with a QR Code linked to a Blockchain file that guarantees that any fraudulent use of such documents can be easily detected or verified at no cost to the verifier.
With the proliferation of certifications in many professions (Doctors, Lawyers, Architects, Banking, Telecommunications, Shipping, or IT-related), the incentive to create fraudulent documents has increased significantly and is developing into a major problem in many industries that rely on certifications to prove the qualifications of the document holder.
MyVeriPort Features
The technology and product features used by MyVeriPort include the following:
QR Codes: the MyVeriPort applications adds a unique QR Code to any valuable document
Hash Value: a unique hash-value is generated and added to the QRCode for comparison with the Blockchain
Blockchain: using a public Blockchain, the information relevant to the document being protected is uploaded and available for hash-tag comparison
Original Document Storage: a copy of the original document is stored on SMS secure cloud server for visual inspection and comparison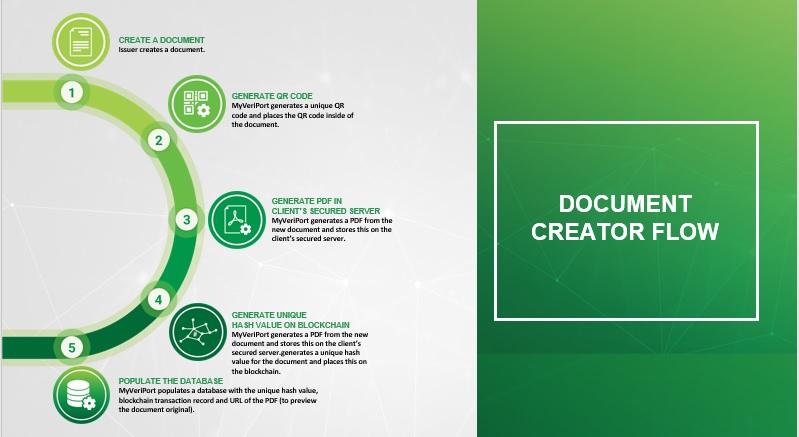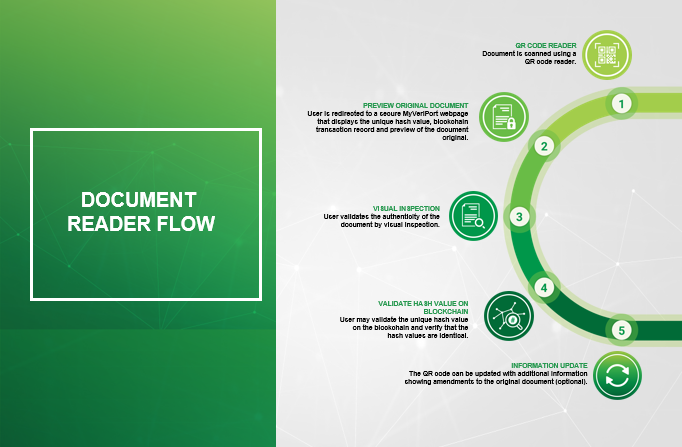 MyVeriPort Benefits
The benefits of MyVeriPort include the following:
100% guarantee that the original document is authentic, genuine and has not been tampered with in any way
Any fake or altered documents can immediately be identified
The technology used for verification is available for free on any Smartphone
Prevents unnecessary costs caused by document fraud
Increased peace of mind knowing that practitioners are properly qualified and certified